Speak Out Loud
Bible Verses
Let your voice be heard!
( See Invitation -bottom of page)
Speaking Bible verses is a powerful spiritual weapon. Faith-filled words spoken out loud keep you focused on Jesus and pierce the atmosphere around you. Your thoughts focus on the Words of God you speak. This sword of the Spirit resists fear and pushes unbelief away from you.
Agreement in Prayer
Speaking bible-verses is Powerful!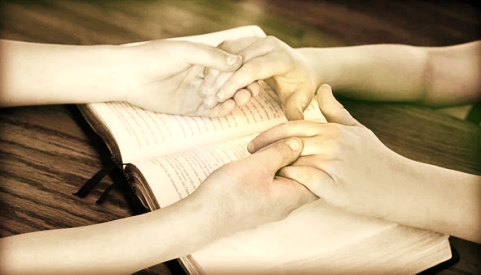 Remember, it's not by your power, but it is by His Spirit. Our words change facts not because we are so great but because God is so great.

When accompanied by unwavering faith, our words can move the very elements of the earth; words bring faith into the earth. Jesus is the author of our unwavering faith. Only reliance on the Spirit of Jesus is faith like that found.
God's will for us is to resist the enemy with the faith-filled words we speak. For example, in Matt17:16-21 the disciples could not cure a boy who had a demon.
Jesus rebuked the demon, and it came out of him that very hour. Then the disciples came to Jesus privately and said, "Why could we not cast it out?"
The Bible verses continue and explain....So Jesus said to them, "Because of your unbelief; for assuredly, I say to you, if you have faith as a mustard seed, you will say to this mountain, 'Move from here to there,' and it will move, and nothing will be impossible for you. However, this kind does not go out except by prayer and fasting." A tiny, mustard size amount of faith can move mountains. Faith is not the problem.
Why could the disciples not cast out the demon? Jesus said, because of your unbelief. Doubt was the problem; doubt would go out through prayer and fasting, seeking God, the author, and finisher of our faith, and then speaking faith-filled words out into the atmosphere.
The victory lies within our reach if we rely on the Spirit of God. Prayer is speaking to God. Prayer and fasting build faith. Fasting shows resolve in turning to God above all else. Bible verses spoken in faith will bring victory.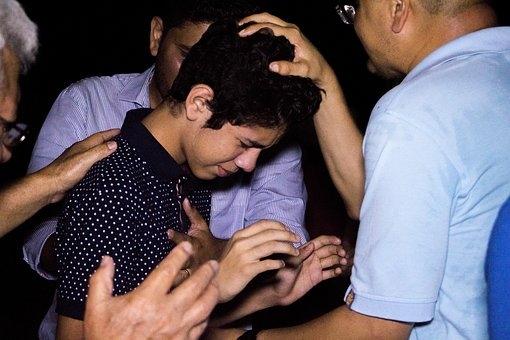 Faith Filled Words
The Lord tells us we can move mountains saying with out doubt faith-filled words. Our words are like a hose that carries the powerful substance of the water of the Word of God.
This same principle is in another Bible reference found in Matt 21:21-22. Jesus, speaking again, says, "Assuredly, I say to you, if you have faith and do not doubt, you will not only do what was done to the fig tree but also if you say to this mountain,'Be removed and be cast into the sea,' it will be done. And whatever things you ask in prayer, Believing, you will receive." NKJV
In Luke 17:6-7, Bible verses again establish this truth as it is written; So the Lord said, "If you have faith as a mustard seed, you can say to this mulberry tree, 'Be pulled up by the roots and be planted in the sea,' and it would obey you. NKJV.
God will watch over His Word
Say out loud the Bible verses and agree with God about what He says about you. Know who you are in Christ. Submit yourself to God and do as He instructs you to do, and you will gain victory in whatever trial you go through. God said it, I believe it, and that    settles it.
It is a walk by faith and not by sight.
God will watch over His Word and will bring it to pass. It is His Word fulfilling itself. You can see it in the Bible verses in Matt 1:22-23 ... "So all this was done that it might be fulfilled which was spoken by the Lord through the prophet, saying:
"Behold, the virgin shall be with child, and bear a Son, and they shall call His name Immanuel," which is translated "God with us." NKJV
Notice how the mechanics work... The Word spoke to the prophet. And the prophet said the Word out loud into the atmosphere of the Earth. And then, in its time, the Word was fulfilled, accomplishing God's will.
God is the one that will bring His Word to pass. He brings about the circumstances for His Word to be fulfilled.
The Promises of God always come to pass. Have you had any experiences of how God has brought about a promise to you? Or maybe you have some favorite Promises that you are looking forward to with earnest expectation. Would you like to share them with us? Or perhaps you have a story of God's Faithfulness! Here is your chance to edify the body of Christ and give God Glory.
A Special Invitations For You
Use This Bible Search Tool - Find Bible Scriptures·
Share Bible Promises
or Bible Studies:
Gods faithfulness will not waver. We would love to hear about the promises of God, your favorite Bible Verses or Bible Studies.

Feel free to share and give glory to God. It's Free, it's easy, and it's your chance to be heard!

This page can become your own web page that will be published as a part of this web site. It's easy and fun.



What other visitors have said.
Contributions from others.
If you liked this page, go ahead, share it with others...

LINKS:

YOUR Thoughts - More Invitations Topics

Back to Spiritual Warfare Health Crises
From Speak Out Loud Bible Verses

Back To Godswill-wellness Home Page
From Speak Out Loud Bible Verses
(Search results have targeted ads from Google not from this site.)
Search This Site with this Tool...
GodsWill-Wellness Site Search Tool:
Custom Search