Healing Scriptures
Weapons in Spiritual Warfare

In A Time Of Crises
Speaking healing Scriptures is an effective weapon to use in a near death crises. When we need healing, aside from the advances of the medical field and all they can do, what can I do when I feel helpless, when doctors say they can do No more, what can I do as a Christian?
You can fight in the Spirit for healing. It's a Spiritual Warfare.
Healing can be sought for not only in the physical realm but also in the spiritual realm. It is Gods will that we are healed. As a Christian you must realize who you are in Christ. You belong to another kingdom, the kingdom of God and Christian prayers are very powerful
It is Gods will that all people are invited to enter into the Kingdom of God by the door. Jesus is the door. When you do things Gods way, the way of the kingdom, it opens up the spiritual realm to you.
God help me... ,what can I do?

Surrender yourself to the Spirit of the living God as you pray healing scriptures. Lean upon Him with all your weight and His mercy will come upon you. Wait on Him and allow the Holy Spirit to pray through you to the Father. For then your prayers become living. As a son of God You have legal rights with God. Bible verses become His promises to you when you pray, in the Spirit, according to Gods will.
Victory can be found the spiritual realm. In a time of crisis, speak out loud God's Word back to Him. Bible verses are instructions that tell us God's will.  God can use you to save a life. Ask God what He wants you to do in your circumstances.
Be still, quiet you mind, will and emotions and listen for Him in your spirit. He can speak to you through many ways. God can speak though your conscious, through people, through a preacher or a child - God can use anything.

God's Word must trump all other voices. Believe God's report above the doctors, above what you feel even above what your eyes see. All things are possible if you believe.


Move in Faith,... It will save Lives!
Outline;
When you go to God, you must first believe that He is.

Believe the Word of God, increase your Faith.

Meditate on powerful Healing Scriptures.

Speak those Healing Scriptures out loud to God.

Call on others to lift you up in Christian prayer using powerful Bible verses.

Believers Lay Hands on the sick and they shall recover.

Call for the Elders of the church, the prayer of Faith shall save,

Anoint with oil. Use other point of contacts to release faith.

Resist Fear.

Trust God.

Confess Sin.

Praise God for answered prayer before you see it.

Encourage yourself by listening to CD scriptures in words and music.

Lay your burden down.

Take Holy Communion.

Stand in faith before a Sovereign God
---
Note:Read a Story of encouragement. Back from the brink of death...
Also(If you have a Praise Report you can let your voice be heard.
Encourage others with hope that they may not give up.
To read about others stories or To Add Your story click here)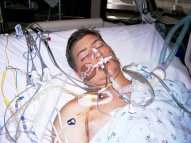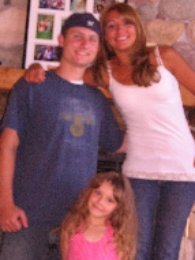 ---
When healing is needed:

 All can go to God. But.." he who comes to God must believe that He is, and that He is a rewarder of those who diligently seek Him."
Heb 11:6 NKJV God says, "Give attention to my words; Incline your ear to my sayings. Do not let them depart from your eyes; Keep them in the midst of your heart; For they are life to those who find them, And health to all their flesh. Prov 4:20-25 NKJV
God help me-what can I do?

The battle is in your mind. Tear down the stronghold of unbelief.
Believe Healing Scriptures.

 You can believe God. Gal 3:6-7 just as Abraham "believed God, and it was accounted to him for righteousness." Therefore know that only those who are of faith are sons of Abraham. NKJV
In a Spiritual Warfare
Prayer and Faith work together like
a Sword and a Shield.
Rom 4:20-22 He did not waver at the promise of God through unbelief, but was strengthened in faith, giving glory to God, and being fully convinced that what He had promised He was also able to perform. And therefore "it was accounted to him for righteousness." NKJV
Mark 9:23-24 Jesus said to him, "If you can believe, all things are possible to him who believes." Immediately the father of the child cried out and said with tears, "Lord, I believe; help my unbelief!"
Study-Healing Scriptures
 You can meditate on healing scriptures. Faith comes by hearing, and hearing by the Word of God. Rom 10:17 NKJV God wants to speak to you through His Word and there is probably a Bible near you in a drawer in the hospital room.
* More Healing scriptures for you - Click Here.
Speak Healing Scriptures,
God says in His Word believe and speak the Word out loud. Jesus said, "say to this mulberry tree, Be pulled up by the roots and be planted in the sea,' and it would obey you." Luke 17:5-10 NKJV Speaking the Word of God becomes powerful *healing prayers.
So Jesus answered and said to them, "Assuredly, I say to you, if you have faith and do not doubt, you will not only do what was done to the fig tree, but also if you say to this mountain, 'Be removed and be cast into the sea,' it will be done.
You can post the Bible verses on the wall if the one sick can read them. It may encourage them not to give up. You can play healing songs and scriptures softly in the background of the hospital room. Even if in a coma a persons spirit can gain strength through this.
And whatever things you ask in prayer, believing, you will receive." Matt 21:21-22NKJV Do not underestimate the power of prayer spoken out loud.

Don't ever give up! For in due season we shall reap, if we faint not. Gal 6:9 KJV
Agree Together
with the Healing Scriptures,
You can call believing Christians to stand with you in prayer. Eccl 4:12 says "Though one may be overpowered by another, two can withstand him. And a threefold cord is not quickly broken." NKJV Call only those who believe in Biblical healing. Call Strong Ministries. They will lift you up in prayer and believe Bible verses with you.
Here are some examples; Christian Prayer Request Phone lines:
700 Club Prayer Counselors Are Standing By 1-800-759-0700
TBN 1-888-731-1000
Rod Parsley Ministry 1800-424-8644,
Healing Scriptures also tell us we can...,

 James 5:14-16 Is anyone among you sick? Let him call for the elders of the church, and let them pray over him, anointing him with oil in the name of the Lord. And the prayer of faith will save the sick, and the Lord will raise him up. And if he has committed sins, he will be forgiven. NKJV
Ps 50:15 Call upon Me in the day of trouble; I will deliver you, and you shall glorify Me."NKJV

The Anointing oil represents the Holy Spirit. God gives instructions to use oil. It's a tangible substance that helps us to release our faith.
Healing scriptures can be found in Numb21:8+9 where God even used a bronze serpent on a pole to heal the Jewish people who were bitten by a deadly snake in the wilderness. The snake represented Jesus on the cross when all the sins of the world were laid on Him. If the people looked on the snake, expecting earnestly to be healed, they were healed. If you look to Jesus you to can be healed.
Others have used prayer cloths or the prayer shawl - whatever helps release your faith. It is NOT the object that heals it is your faith that brings healing.
 Resist Fear!
 There will be Fear all around you - YOU MUST RESIST FEAR - it is the spirit of the enemy of God. As strong as it may feel, resist it by agreeing with Word of God spoken OUT LOUD! Refuse to dwell on doubt - Keep your eyes on the Word of God who is Jesus!
Isa 41:10 Fear not, for I am with you; Be not dismayed, for I am your God. I will strengthen you, Yes, I will help you, I will uphold you with My righteous right hand.' NKJV Ps 86:7-8 In the day of my trouble I will call upon You, For You will answer me.
Include with the Healing Scriptures
an exhortation to trust Him.
You can trust Him. 2 Sam 22:31 The word of the Lord is proven; He is a shield to all who trust in Him. Ps 9:10-11 And those who know Your name will put their trust in You; For You, Lord, have not forsaken those who seek You.

Ps 91:1 2 I will say of the Lord, "He is my refuge and my fortress;My God, in Him I will trust." NKJV
Remove any Blockage 
Ask God to cleanse you from all sin that in your own mind there will be no blockage for the healing that God wants to send. Knowing Jesus causes you to stand righteous before God makes it easier for you to believe the promises that you may receive them.

Everyone sinner or saint can call upon God. 1John 1:9-10 If we confess our sins, He is faithful and just to *forgive us our sins and to cleanse us from all unrighteousness. NKJV Ps 86:5 For You, Lord, are good, and ready to forgive, And abundant in mercy to all those who call upon You.

In spiritual warfare prayer isn't the only weapon.
ANOTHER Spiritual Warfare WEAPON.....

Add PRAISE With Healing Scriptures 
You can Praise God and Thank Him even before you see the answer, that pleases God. Ps 18:2-3 The Lord is my rock and my fortress and my deliverer; My God, my strength, in whom I will trust; My shield and the horn of my salvation, my stronghold. I will call upon the Lord, who is worthy to be praised; NKJ
Like oxygen feeds fire,
songs of praise fuel Healing Scriptures
When fighting battles singers were sent out before the armies.
2Chron 20:21,22 as they went out before the army and were saying:"Praise the Lord,For His mercy endures forever." Now when they began to sing and to praise, the Lord set ambushes against the people of Ammon, Moab, and Mount Seir, who had come against Judah; and they were defeated. NKJV
You can battle your enemy sickness with singing and praise. CD's playing in the background may give strength to the soul.
Praise is POWERFUL!
God help me- what can I do?
Lay your burden down. Ps 55:22 Cast your burden on the Lord, And He shall sustain you;He shall never permit the righteous to be moved. NKJV

Matt 11:28-29 Come to Me, all you who labor and are heavy laden, and I will give you rest. Take My yoke upon you and learn from Me, for I am gentle and lowly in heart, and you will find rest for your souls.

Matt 15:30 Then great multitudes came to Him, having with them the lame, blind, mute, maimed, and many others; and they laid them down at Jesus' feet, and He healed them. NKJV
Healing Scriptures
More Powerful instruction...

 Take Holy Communion as a covenant. Come-in-union with God as you remember what He has done for you. You must discern His body for among those who do not many are sick and some even die. You must know that Jesus took the strips on His body that you have a legal right to receive your healing!

Remember the story of the pass over. Ex 12:12 This was a picture of the Blood of Jesus...Now the blood shall be a sign for you on the houses where you are. And when I see the blood, I will pass over you; and the plague shall not be on you to destroy you when I strike the land of Egypt. NKJV

Remind God of His Covenant Promises, the promises of healing for His children -Bring the Words of God before His throne in prayer- He hasn't forgotten, but the Bible verses spoken by you will strengthen you as you do this.
Luke 22:19-21 He (Jesus) took bread, gave thanks and broke it, and gave it to them, saying, "This is My body which is given for you; do this in remembrance of Me." Likewise He also took the cup after supper, saying, "This cup is the new covenant in My blood, which is shed for you. Isa 53:5 And by His stripes we are healed.
You have a right in the Name of Jesus to Command the death angel to pass over as you apply the blood of the lamb of God over you and your loved ones. NKJV
In an emergency room you could use whatever is available to you to take communion. Even a cracker and water if that's all you have available. Just ask God to accept it as an act of your faith.
We don't know all things. But we can stand strong on Healing Scriptures. These we know are Gods will.
Rest in Him. Stand still and know that He is God.

 Stand in faith before God. Jesus died that we who receive Him may live forever. No matter what happens in a life and death situation, the believer always lives – forever. Eternal life is ours no matter what. But God gave us healing scriptures to use for such a time of crises.

Release everything into His hands. God will be there with you to face anything! Only Believe NO MATTER WHAT.
God knows all things. He is God and we are not. Determine to love God under all circumstances. God can stop time, even through us God can send miracles, God can do anything including raising the dead to life again. God is good ALL the time. Trust Him and believe only.
John 6:51 I am the living bread which came down from heaven. If anyone eats of this bread, he will live forever; and the bread that I shall give is My flesh, which I shall give for the life of the world."
Ps 18:30 As for God, His way is perfect: Ps 62:7-8 In God is my salvation and my glory; The rock of my strength, And my refuge, is in God. Trust in Him at all times. NKJV
Truly Healing Scriptures are Weapons in Spiritual Warfare!
3 John 2-3 Beloved, I pray that you may prosper in all things and be in health, just as your soul prospers. NKJV
Angel Messenger
True Story: Back from the brink of death...
Encourage others with hope that they may not give up.
Read about others stories or To Add Your story click here)



Take the Leap Of Faith

Anger It Can Stop Healing

Forgivness Key to your Wellness

Christian Healing - As a Christian You Have Rights

Bible Verses Healing Scriptures

Prayer the most powerful Complementary Alternative Medicine

Christain Prayers

Back To GodsWill-Wellness -Home Page- From Weapons in Spiritual Warfare
If you liked this page, go ahead, share it with others...

(Search results have targeted ads from Google not from this site.)
Search This Site with this Tool...
GodsWill-Wellness Site Search Tool:
Custom Search