Biblical Prosperity


More Than Enough;


Biblical prosperity is part of the definition of wellness and wholeness that is nothing missing and nothing broken. The good news of the kingdom of God teaches that you can attain success in the here and now using the principles of Jesus. It's supernatural how this manifests as you submit to the Word of God and the leading of His Holy Spirit.
Perfect Will of God
The perfect will of God is a dimension of wellness that is wholeness in every area of your life including finances. In Bible verses this is written for us to clearly see...2Cor.8:9..."For you know the grace of our Lord Jesus Christ, that though He was rich, yet for your sakes He became poor, that you through His poverty might become rich."
God's will is for us to Prosper!
There are great benefits in learning about Biblical Prosperity. Jesus Himself preached the gospel to the poor. Gospel means "good news" and good news to a poor person is... (paraphrased)..."You don't have to be poor any more!"
We don't have to wait to go to Heaven to experience this. Jesus brought the knowledge of the Kingdom of God here with Him when He came. He told us that the Kingdom of God is within us (already). And His Gospel the good news teaches us how to tap into it even now.
Biblical Prosperity
According To Your Calling
Can you believe God for your economic prosperity?
Everything you financially need to be the most effective to fulfill Gods purpose in your life is included in Biblical Prosperity.
At the very least you can believe according to "your calling" needs. Maybe you don't believe that this includes ten homes, ten cars, three airplanes and a world class luxury ship. But don't limit God. Surely you can believe that a God who owns the Universe can supply what you need.... right.
You may say, "Well God won't feed your fleshly lusts". You could say that, but a loving Father loves to give good gifts to His children. And He is the richest Father I know. 'More than enough' has always been Gods way of doing things. Our needs will be met as we focus on Gods supply and not our need. In other words, eyes on God not on self.
Poverty is not of God. Some may think asking God for only enough to survive has 'virtue' in it. Actually may I humbly submit to you that a prayer like that is a very selfish prayer. Why? Because then you would not have enough to fulfill Gods commands to feed the poor, clothe the naked, show hospitality to strangers.
You should have everything you need to be the most effective to fulfill Gods purpose in your life what ever that may be, AND be a blessing to others.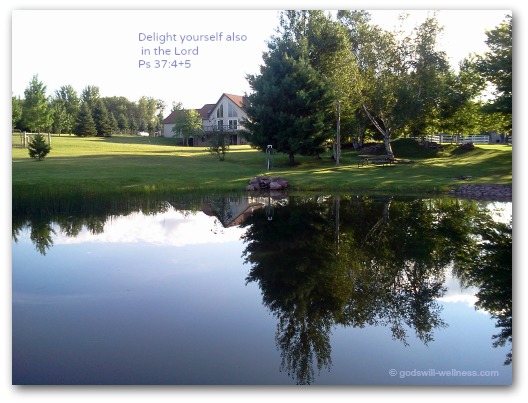 By Studying the Laws of prosperity and following the principles of God we can be among those who have peace and prosper even in times of famine. We can become aware of the power we possess within us even now when our faith filled words move mountains with our Christian Payers.
Bring My spirit to Life Lord
This speaks of Spiritual wellness. Our spiritual wellness is vitally connected to our over all Biblical prosperity. You can't understand the things of the Spirit unless your spirit is alive.
Your spirit must come alive, be born again, through your relationship with the Holy Spirit. (It only takes a simple prayer of faith to go to Him even right now and ask Him in your own words to make your spirit come alive, be born again.)
John 3:6-8
That which is born of the flesh is flesh, and that which is born of the Spirit is spirit. 7 Do not marvel that I said to you, 'You must be born again.'
Jesus answered and said to him, "Most assuredly, I say to you, unless one is born again, he cannot see the kingdom of God." NKJV John 3:3

Biblical Prosperity
Just as your Soul Prospers
There much more to Biblical Prosperity than just financial gain. Biblical prosperity encompasses a dimension of wellness and wholeness in all things. Including your health and wellness in mind body and spirit. You could call it holistic healing.
You are a spirit, you live in a body and you have a soul.The soul includes mind, free will, emotional health, personality and even social relationships.
           You can also see Biblical Prosperity in                3rd John1:2 "Beloved,I pray that you  may prosper in all things and be in health, just as your soul prospers."
 Hear how Bible verses in 3 John 2 show the way, this is a key; "As your soul prospers", (as it is brought up to a higher place in your understanding of the kingdom of God,) so to will you prosper in all things and be in health.
'Shalom', Peace, a Hebrew Blessing. May God Bless you with wellness and wholeness that is nothing missing and nothing broken. .
A Treasure of Knowledge
Within Bible verses themselves God's will for you is found, a treasure of knowledge written to you personally. It's available for you to take full advantage of. Jesus provided it for you and His Holy Spirit will guide you into all truth.
You can find practical understanding of how emotions like anger and forgiveness can dramatically effect your health. You will find the ways God breaks generational curses over your life and He gives you understanding and victory over strongholds that keep you in bondage.
The Word of God is filled with prosperity affirmations and it includes supernatural economic prosperity. More than enough abundance and prosperity is a rule in the Kingdom of God. The definition of prosperity is to go to a higher place in something desirable: the state of succeeding or flourishing, esp. financially.
All of these things and so much more is available to you. You don't have to be a theologian to understand your Father, He gives you His Holy Spirit to teach you.
As Jesus said, John 14:26-2726 But the Helper, the Holy Spirit, whom the Father will send in My name, He will teach you all things, and bring to your remembrance all things that I said to you. NKJV
God Himself wants You to experience Biblical prosperity. Continue to study His Word and be Blessed. For more information follow links below.

Prosper in all things and be in health, just as your soul prospers.


Angel Messenger


Should you believe in Tithing?

Poverty Vs Prosperity and the Rich Man

Don't Worry be Happy

Economic Prosperity

Emotional Health

Depression - A Christian Perspective

Back To Godswill-wellness Home Page from Biblical Prosperity


If you liked this page, go ahead, share it with others...

(Search results have targeted ads from Google not from this site.)
Search This Site with this Tool...
GodsWill-Wellness Site Search Tool:
Custom Search