Depression
A Christian Perspective...
Depression what is it really? This is something that can become a very dangerous condition if not dealt with. It can cripple you with emotional pain as well as cripple you physically even spiritually. Anyone can suffer from it but everyone in Christ can overcome it. You can do all things through Christ who strengthens you.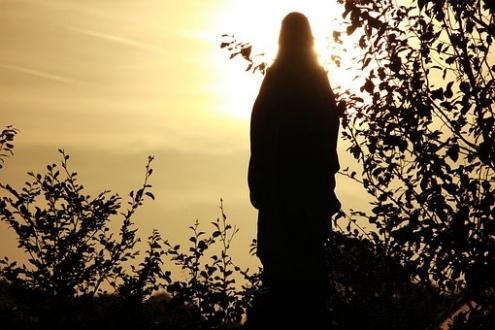 God's will is wellness for you in every area. God does not leave us alone to suffer but He's right there to overcome this for you. Let's look at King David a Biblical example of depression and how he over came it...

David was a man of God with the anointing of a King on his life. The prophet had spoken over David's life that he would become King. But let's look at King David before the prophecy had come to pass. Go back with me at a time when the promises of God were still in King David's future. David did not look like a King. He was a fugitive from King Saul. David was living in caves and running for his life from King Saul who wanted to kill him.

The circumstances in King David's life looked grim. Nothing looked like it was going to happen the way the prophet said it would. For a time David fell into depression.  To outside appearances everything was not as it should be. It would have been easy for David to give into fear and what must have looked like failure.

But what King David did instead is recorded for us in Psalms 143 starting with verse one.  In David's own words...

A Psalm of King David
Psalm 143:1-12
1:Hear my prayer, O Lord;listen to my plea! Answer me because you are faithful and righteous. Don't put your servant on trial, for no one is innocent before you. My enemy has chased me. He has knocked me to the ground and forces me to live in darkness like those in the grave.

4: I am losing all hope; I am paralyzed with fear. I remember the days of old. I ponder all your great works and think about what you have done. I lift my hands to you in prayer. I thirst for you as parched land thirsts for rain.

7: Come quickly, Lord, and answer me,for my depression deepens. Don't turn away from me, or I will die. Let me hear of your unfailing love each morning, for I am trusting you. Show me where to walk, for I give myself to you.

9: Rescue me from my enemies, Lord; I run to you to hide me. Teach me to do your will, for you are my God. May your gracious Spirit lead me forward on a firm footing.

11: For the glory of your name, O Lord, preserve my life. Because of your faithfulness, bring me out of this distress. In your unfailing love, silence all my enemies and destroy all my foes, for I am your servant.
(New Living Translation)
Overcoming Depression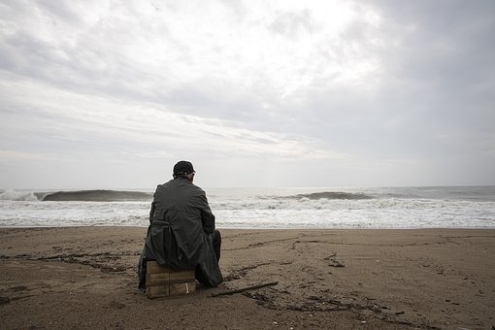 First David came to God in prayer acknowledging that he is a sinner,... " for no one is innocent before you". Bible verses tell us, All have sinned and come short of the glory of God. We are not healed because we deserve it, we're healed because of His goodness and mercy. So we all qualify for our healing of depression.

Next David tells God about his enemy that has chased him. What enemy has chased you? Take time to talk to your Father in heaven about your problems. Don't try to hide anything from Him. He knows all things, but God cannot heal what you hide from Him, He cannot take away what you do not present to Him. It has to do with your 'free will', He will not override your will.

David said he was losing all hope. It was causing him to sink deeper into depression. Hope is earnest expectation of good, a good imagination. Having hope is critical for the promises of God to come to pass in your life. Hope comes before faith, then faith is able to manifest what you hoped for in the natural world. Faith is the substance of things hoped for.

Learn more about essential hope.

Without hope paralyzing fear can come to you in depression.  Fear is the opposite of faith and is an effective tool of the enemy.  Overcome fear by submitting to God. Resist the devil and he will flee from you. 

David, combated hopelessness by thinking about what God had done for him in the past. He meditated on the good things of God. He lifted up his hands in prayer and he thirsted after the Lord. If you are depressed you can do the same thing.
Think back at all the times when the Lord was there for you. Think of the blessings the Lord has given you and even the times when He may have saved your life.  Begin to lift your arms up in prayer and seek God out with Prayer and Thanksgiving Praise His Name.
What you give Attention to,    

 
Is what you Give Power to.
In your thoughts detach yourself from your present circumstances and focus your attention on the Lord. Allow God to love you just the way you are. He is the lover of your soul. Focus on His love for you and trust Him.

Don't try to do this on your own, know that without God you can do nothing.  If you try to you are in the flesh. It's the works of the flesh that fail. Your approach must change to that of the Spirit. Your answer is in the spiritual realm.


 Ponder all God's great works - spend time to meditate on them. Look up Bible verses that talk about how much God loves you. Feed on the Word of God that tells about God's faithfulness to you.

God Himself will rescue you from your enemy of depression. You can run to Him and hide. There is safety found in Christ. God Himself will teach you to do His will for He is your God. His gracious Spirit will lead you into all truth and keep you on a firm footing.

Let God be glorified in you.  Your healing could be a light for others to have hope. Gods will is to preserve your life. Put your trust in Him, God is faithful to bring you out of this distress.

A Cloud of Oppression
Let God breakthrough the cloud of oppression over you. See God piercing through the dark clouds. See the glory of God coming through for you. Imagine it, picture God delivering you, meditate on it.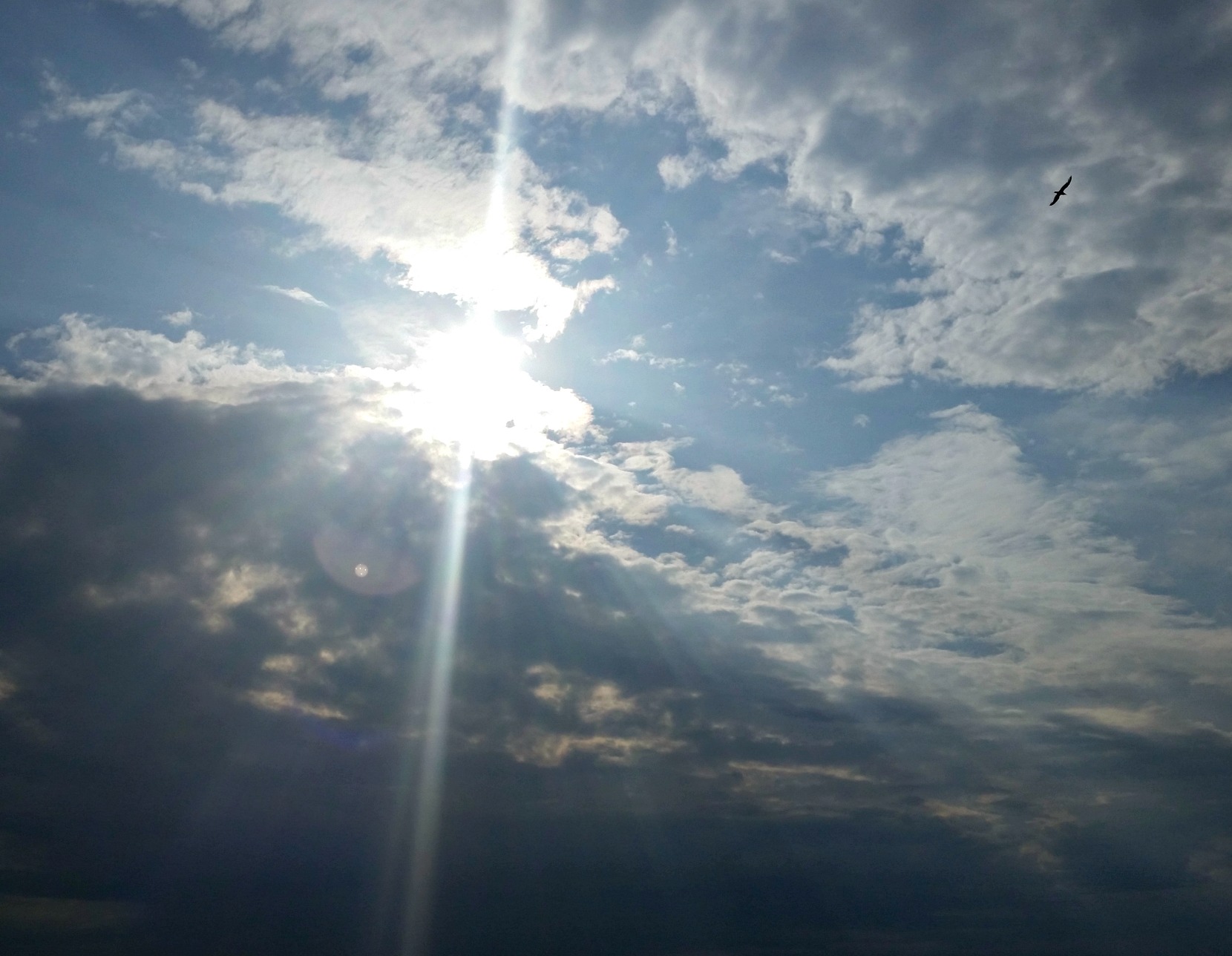 God's love indeed is unfailing, He cannot fail. He has already provided a way out for you. It's not about our faithfulness or our failures but it's about His faithfulness and the victory He has already won for us on the cross.


What are your enemies? Is it the emotional pain of hopelessness, anxiety, fear, stress, circumstances in your life? Whatever it is that has caused you to go into depression, God can silence every enemy and destroy all of your foes.

Are you tormented? There is something called a tormenting spirit. This spirit can be the cause of much harm and emotional pain. The way to get rid of a tormenting spirit is to forgive all who have hurt or offended you. Forgiveness is cancellation of all debt. But true forgiveness can only be done by Jesus Himself.

Jesus, the Great forgiver can do the forgiving for you! The only requirement is for you to yield yourself, your will to Him completely and let Him do it. And when Jesus does the forgiving, He also takes away all the emotional  pain from inside of you as well.
Read more about supernatural forgiveness.
Complete Surrender
God will do all these things simply because you are His and He loves you.
Give yourself to God completely, no reserves, no conditions, no holding back anything.
Should I do anything? Rest in Him. Rest in His Finished works. Jesus said over and over..."Only believe." According to your belief so it shall be done unto you. You can trust Him, go ahead, believe Him.

Have you heard of this Jesus that I speak about, but has it only been in a general way? Maybe you believe in a historical Jesus but you have never met Him personally. You have never had a real experience with Him. Maybe you have never made Him your Personal Savior...Or maybe you have stepped away from Him for awhile. 
Then I invite you to receive Him right now into your heart.  In your own words ask Him to make it personal.  Ask the Holy Spirit to come in and fill you with Himself. Receive Jesus as Your Personal Savior.
Bible verses tell you to come boldly to the throne of Grace. He has been waiting for you all your life to come to this point of receiving Him. Whether you are asking Jesus into your heart for the first time or renewing your commitment to Him,  He is here for you.

Share your heart with Him right now. He is as close to you as the words in your mouth. His Grace will lead you .


Angel Messenger
If you liked this page, go ahead, share it with others...

Back To Emotional Health From Depression

Back To Home Page GodsWill-Wellness.com 
(Search results have targeted ads from Google not from this site.)
Search This Site with this Tool...
GodsWill-Wellness Site Search Tool:
Custom Search