God's Will For You


Is
Revealed in Bible Verses:
Bible verses will reveal what God's will is for you.  Through the Holy  Scriptures The Word of God Himself tells us.
Our journey in life may take us through tears and fiery trials but God will walk with us through it all to wellness,"Shalom". 
Shalom is Peace, that is nothing missing nothing broken, wholeness, completeness. It is deep and wide and touches every area of our life. It is the supernatural definition of wellness.

In Bible Verses
Find Victory
There are many wonderful dimensions of wellness all of which God wills for you to experience. In Bible verses you can find victory to overcome the world and the trials of this life. Your Father in Heaven wants you to be healed of the hurts that you have suffered.  God's will for you is wellness, it's to be able to live an abundant healthy prosperous life because Jesus came that you may have life and have it more abundantly.
 It's all about walking through life with Jesus - He is the only way, the truth and the life. Jesus Himself tells us this in the Word of God...John 14:6
In 3 John:2 says, "Beloved, I wish above all things that thou mayest prosper and be in health, even as thy soul prospereth" KJV. As your soul prospers, so will you prosper and be in health.
As your soul is brought up to a higher place in knowledge and understanding of the kingdom of God, your soul is healed from deep soul wounds and can flourish. "For now we see through a glass, darkly; but then face to face":KJV. You must seek Him and you will find Him.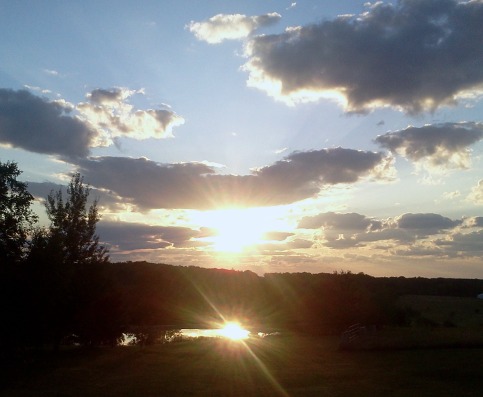 Lord,make me a reflection of You
Bible verses often speak of the soul. Your soul includes; your mind, will and emotions. The soul effects your personality, social relationships and your whole emotional health. It is written...God is the lover of your soul. He loves you for who you are and just as you are. His love for you is not dependent on what you do.  When you say yes to Him, you are receiving Him become born again at that moment! You become His child whom He loves unconditionally. It is as natural as parents loving their new born child without the child having to "do" anything but be their child.

Wellness also includes having a healthy relationship between you and your Father God.  God wants you to discover who you are in Christ. There is a wealth of knowledge that can help you. Within the Kingdom of God your body and your soul are effected by your spiritual wellness. 
Jesus did not come to earth to bring us another "religion".  As strange as this might sound, Jesus is not a religious man,... He is a political man - He is a KING  who brought to earth the Kingdom of God. His overcoming life is our example of Kingdom living. He overcame everything while He was in the flesh as a man. Jesus said that the Kingdom of God is within you. The Holy Spirit who is the abiding presence of God can cause you to enjoy Kingdom living in the HERE and NOW.
This Kingdom of God is described in Bible verses as a way of life, a method of doing things according to God's ways. The ways of the Kingdom of God will bring to you Peace beyond understanding while you are being challenged with life situations. God's ways will ultimately work out for your good and your life will become a rich fulfilling overcoming life now and that will last for eternity to come.
Walking out your life together with God is the most fascinating life one can live. His plans for you will intrigue you for all eternity.

An abundant joyful life,
EVERLASTING!...
What's that worth to you?
Take time to learn of Him and what God's will is for you as found in inspirational Bible verses. God cares for you in every area of your health, wealth, mind, body, spirit all inclusive in your wellness. His Word is like holistic medicine for you. Let God care for you, you who will receive Him, because He is your Father and Savior.

Learn of Him anywhere you can. Search good Christian websites that teach you from the comfort of your home. Learn about Bible verses of victory and comfort and allow God to heal your hurts. Let your hunger for Him grow. He will guide you to where He wants you to go. He loves you unconditionally and wants to pour out His Grace on YOU.
Christianity today is so very relevant for your every day life.  And it is critical for health, your abundance and prosperity. What you believe matters...The enemy of God and man will try to deceive you.

Watch secular TV guardedly. The god of the air will distort Christian beliefs, the truths about God's will and even the history of Christianity. Seek for yourself understanding of Gods will for your life, and be blessed.
Jesus willingly gave it all for you that He might have a real relationship with you. God so loved the world that He gave His only begotten son for you, He obviously believed your are worth it.
With the voice of an Evangelist, speaking personally,.."God is alive and He is personally more than interested in YOU." God is sooooo Good and His heart yearns to be good to You. He waits for you to say yes to Him. Seek Him.

HIS Words To You...
"Beloved, I wish above all things that you may prosper and be in health,....even as your soul prospers."    3 John :2


Angel Messenger
godswill-wellness.com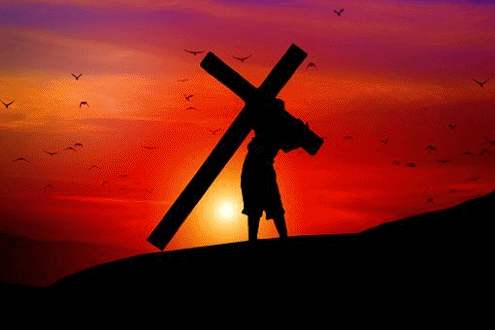 Image compliments of https://pixabay.com
If you liked this page, go ahead, share it with others...

(Search results have targeted ads from Google not from this site.)
Search This Site with this Tool...
GodsWill-Wellness Site Search Tool:
Custom Search