Creative Power in
bible_verses
It's Supernatural
Bible_verses found in Genesis chapter one describe a law or supernatural principle. The Spirit of God moved upon the face of the waters, and God said, "Let there be light,"; and there was light. God spoke, and the world was created. God created something out of nothing using words.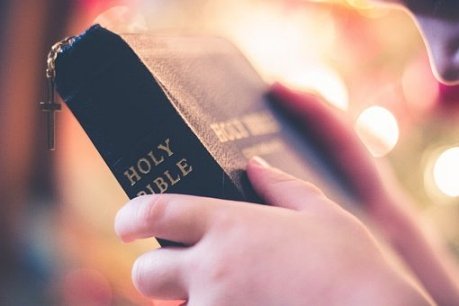 God spoke the Word then the miracle of creation happened. He always says a thing first before He does anything.
We are created in His image, and our words are more powerful than we may realize. Jesus told us in Bible_verses (Mark 11:) that whosoever shall SAY unto this mountain and not doubt in his heart but shall believe that those things which he says shall come to pass; he shall have whatsoever he says.
The power is in the Spoken Word said in faith without wavering. Belief is key. The catalyst is pure faith, not mixed with unbelief.
Jesus demonstrated this as He spoke to the wind and the sea, and they obeyed Him. He pronounced commands to the fig tree, demons, and even dead men with faith-filled words and they did as He said.
Faith can be heard through Words and seen through actions. Words are used to release faith. Jesus, in His humanity, as He imitated His Father by speaking faith-filled Words, got the same results as His Father. Jesus only said what He saw His Father doing. We do the same as we speak only what the Bible teaches.
Your Faith Filled Words
Spoken out Loud

We are told in Bible_verses (Ephesians 5:) to be imitators of God as children imitate their parents. God is telling us we can do the same things as Jesus did. This principle will work for whosoever applies these laws.
God's will is for this principle to work positively in our lives as we believe and speak what God says in His Word. But words are like containers, and they can carry evil and good. If we realized that our words are forming our future, maybe we would be more careful of what we say.
Spoken words can program you to either succeed or be defeated.
When Jesus walked on this planet as a man, He spoke as the Son of God. Those who are in Christ Jesus are also sons of God. The earth itself awaits the manifestation of the sons of God. We are beginning to realize who we are in Christ. And the more we understand, the more we will do as Jesus said we would do... greater works than He did.
When we finally come to the place where we dare to believe what Jesus said, we will behold miracles happen before our eyes as we speak out the words of God in the faith of God
Words Create
Even if We are not Aware of it.
 Be careful of what you say. You are made in God's image. What you Believe and Say is very powerful.
If the nonbeliever can find some success in Godly principles, how much more should the Church? Believers in the living God have great victory available to them by the Faith of God Spoken out loud through the Word of God!
Jesus says, " believe only." It is our part only to use our free will to choose to believe. Then rest in Him, the Author, and finisher of our faith. Bible_verses tell us in Ps 81: "Open your mouth wide, and I will fill it. Then, looking unto Jesus, the Author and finisher of faith. (Hbr12:2)
The Holy Spirit moved first, then the Word spoke, and miracles followed. Like Salvation itself, we need to rely on God to do the work. Lean on Him with all your weight trusting in Him alone to bring it to pass.
The Holy Spirit moves upon the heart of your understanding as He moved upon the waters. He will reveal who you are in Christ and God's Word. Then you will be able to speak with the Faith of God, without a doubt. And what you say shall come to pass. The Holy Spirit teaches the Church how to live in the authority of God's Word. Rest in God.
It is not by might nor by our power but by His Spirit! So then faith comes by hearing and hearing the Word of God. Romans 10:17. Revelation of the Word of God.
Again, It's Supernatural.
Supernatural Spiritual Law
Follow the Holy Spirit as He leads you. And out loud, speak reality, which is words that agree with the Holy Scripture. You can overcome trials, temptations, and the world itself!
Revelation 12:10-11 says we overcame the accuser satan... "by the blood of the Lamb and by the word of their testimony." A Testimony is a declaration or affirmation of fact or truth, a realm of reality. Words play an essential part in overcoming.
When you Speak words out loud into the atmosphere, whether in prayer or just natural speech, speak positive words all the time, not negative ones.
A KEY:  Speak the things you "Want" not the things you "don't want".
For example, You might pray... "Lord, I feel like no one loves me. I feel so alone." But instead, Pray what you want, use positive words..., "Lord, I am your child, and you love me. And you will never leave me nor forsake me. That is Speaking truth. That is reality, for God is with you. You are not alone. Your feelings can lie to you.
The Word of God is truth. Truth IS reality both in the natural and supernatural realm. So then faith comes by hearing and hearing the Word of God. Romans 10:17
Trust only the Word of God. Agree with the word of God. Then, rely on the Holy Spirit to make it alive in you. He is the Spirit of truth and will do the work for you and in you. He will make it a reality for you. Rest in His finished work. Allow the Holy Spirit to guide you to Bible_verses that encourage you, promise you victory, and speak of who you are in Christ. And then, Speak Them Out Loud Believing. Focus your eyes on Jesus. He said, "you shall have whatsoever you believe."
You can search the Bible using this tool.
(FYI This Tool Opens New Window) Bible Search Tool - Find Bible Scriptures


Sharing any of YOUR experiences could encourage others.
Click Here to share - It's Supernatural

YOUR Thoughts - More Invitation Topics

Taking The Leap of Faith. Learning more about faith.

Speak Bible Scriptures Out Loud

Healing Scriptures bible_verses

Back To GodsWill-Wellness to Home Page From Creative Bible_verses
If you liked this page, go ahead, share it with others...

(Search results have targeted ads from Google not from this site.)
Search This Site with this Tool...
GodsWill-Wellness Site Search Tool:
Custom Search