Who is God?
Who is God?
He is so majestic so marvelous so magnificent that words can not describe Him. Can you search out the deep things of God? Can you find out the limits of the Almighty? They are higher than heaven — what can you do? Deeper than Sheol — what can you know? Their measure is longer than the earth and broader than the sea. "Job 11:7-9NKJV
Who Is God?
He is the Everlasting Father. The great I AM. He is the ever present One. He has no beginning and He will have no end. He knows every thought you have ever had and ever will have. You cannot hide from God. You cannot con God. All is open before Him.
And even though He knows who you are with all your faults He loves you with a never ending love. A love that is unconditional, a love that is absolute and incomprehensible. He loves you with a love that is independent of anything you do or don't do. He IS Love itself.
Who is God?
He has made everything beautiful in its time. He has put eternity in hearts, except that no one can find out the work that God does from beginning to end. I know that whatever God does, It shall be forever. Nothing can be added to it, And nothing taken from it. God does it, that men should fear before Him. Eccl 3:11&14NKJV
Everlasting God
"The Creator"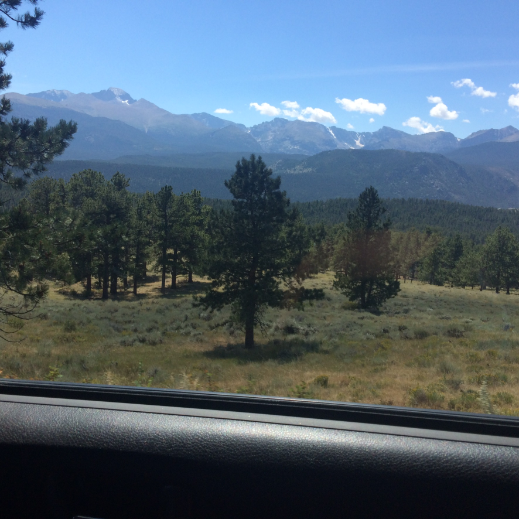 The everlasting God, the Lord, the Creator of the ends of the earth, neither faints nor is weary. His understanding is unsearchable. He gives power to the weak, and to those who have no might He increases strength.
Isa 40:28-29NKJV
Who is God?
He is your Redeemer. He who formed you from the womb: who makes all things, Who stretches out the heavens all alone, Who spreads abroad the earth by Himself; the Lord of hosts is His name, The Holy One of Israel. He is the Lord your God, your Savior.
He does great things, and unsearchable, marvelous things without number. He gives rain on the earth, and sends waters on the fields. He sets on high those who are lowly, and those who mourn are lifted to safety. He frustrates the devices of the crafty, so that their hands cannot carry out their plans.
Job 5:9-12 NKJV
Who is God?
He is the King of kings and Lord of lords, who alone has immortality, dwelling in unapproachable light, whom no man has seen or can see, to whom be honor and everlasting power.
Who is God?

For the Lord is great and greatly to be praised;He is also to be feared above all gods. For all the gods of the peoples are idols,But the Lord made the heavens. Honor and majesty are before Him; Strength and gladness are in His place.
1 Chron 16:25-27 NKJV
Praise Him with the sound of the trumpet; Praise Him with the lute and harp! Praise Him with the timbrel and dance;Praise Him with stringed instruments and flutes! Praise Him with loud cymbals;Praise Him with clashing cymbals! Let everything that has breath praise the Lord.
Ps 150:3-6 NKJV
The Word Became Flesh
And the Word became flesh and dwelt among us, and we beheld His glory, the glory as of the only begotten of the father, full of grace and truth. John 1:14

In the beginning was the Word, and the Word was with God, and the Word was God. He was in the beginning with God. All things were made through him, and without him nothing was made that was made.
In him was life, and the life was the light of men. And the light shines in the darkness, and the darkness did not comprehend it.John 1:1-5

God was manifested in the flesh, Justified in the Spirit, Seen by angels, Preached among the Gentiles, Believed on in the world, Received up in glory. Now to the King eternal, immortal, invisible, to God who alone is wise, be honor and glory forever and ever.
1Tim 3:16 & 6:15-16 NKJV
Who is God?
He is the God of my strength, in whom I will trust; My shield and the horn of my salvation, My stronghold and my refuge; My Savior, You save me from violence, save Your people and bless Your inheritance; Shepherd them also, and bear them up forever. Hold me up, and I shall be safe for You are my hiding place and my shield;
2 Sam 22:3Ps 28:7 Ps 119:114,117
He is is my strength and song and He has become my salvation; The Lord is His name. God is my strength and power, and He makes my way perfect. The Lord will perfect that which concerns me;Your mercy, O Lord, endures forever;
Who is God?
His gentleness has made me great. His mercy is in the heavens; His faithfulness reaches to the clouds. His righteousness is like the great mountains; and His judgments are a great deep; O Lord, You preserve man and beast. How precious is Your loving kindness, O God!
Ex 15:2,3 ; 2 Sam 22:33,36 Ps 36:5-7&138:8
Who is God
God is Righteous
Loves Justice
The name of the Lord is a strong tower; The righteous run to it and are safe. Prov 18:10 He is the Great Shepherd who leads His sheep to still waters. And lays down His life for them. He is the Hope of the hopeless, life to those who have died. Only He is good and He is good all the time.
Who is God?
The King's strength also loves justice; He has established fairness; The Lord is righteous, He loves righteousness; For He is coming to judge the earth with righteousness. He shall judge the world, and the peoples with equity.

Who teaches you to profit. Who leads you by the way you should go. The Lord who is faithful, the Holy One of Israel; And He has chosen You. He is called the God of the whole earth. For the Lord has called you and with everlasting kindness will have mercy on you.
Isa 44:24 &47:4&48:17&49:7&54:5-6-8
He will judge the living and the dead at His appearing and His kingdom: They will give an account to Him who is ready to judge the living and the dead. He will bring justice.
Ps 11:7&99:4&98:9 2 Tim 4:1-2, 1 Peter 4:5
Who is God?
He is the Alpha and the Omega, the Beginning and the End, who is and who was and who is to come, the Almighty. the First and the Last. He who lives, and was dead, and behold, is alive forevermore. Rev 1:8,17,18 NKJV
These words don't even begin
to tell you


Who is God
Oh, taste and see that the Lord is good;   Blessed is the man who trusts in Him! Oh, fear the Lord, you His saints! There is no want to those who fear Him. The young lions lack and suffer hunger; But those who seek the Lord shall not lack any good thing. Ps 34:8-10
You will seek the Lord your God, and you will find Him if you seek Him with all your heart and with all your soul. He who comes to God must believe that He is, and that He is a rewarder of those who diligently seek Him. Deut 4:29, Heb 11:6
Beloved, I wish above all things that thou mayest prosper and be in health, even as thy soul prospereth.3 John 2 KJV
Learn about the Character of God

Spiritual Wellness Quicken your spirit

Back to GodsWill-Wellness - Home Page - From Who Is God


If you liked this page, go ahead, share it with others...

(Search results have targeted ads from Google not from this site.)
Search This Site with this Tool...
GodsWill-Wellness Site Search Tool:
Custom Search