What are your strongholds?

We usually think of strongholds as being something negative but that's not always the case. It's a matter of what you believe. What are your strong beliefs? Our minds are amazing. Our mind is a wonderful servant but a terrible master. It can cause you to become depressed with thoughts that can make you miserable. Did you know, we can decide whether we want to be miserable or have the peace of God?

Strong Beliefs can rule your life for good or evil. Your mind will and emotions are closely connected. The Scriptures give counsel in Isaiah 2:3 as it is written, " you will keep him in perfect peace, whose mind is stayed on You, because he trusts in You" NKJV
Jesus will do this for us, He will keep us in perfect peace if our mind is stayed on Him because we are trusting in Him. That's what God's Word Says,... What will it take to believe a God who can not lie?  What do you believe? Are you willing to believe God?

A 'stronghold' is talked about in the Word of God both in a positive and a negative way. A positive example is, Nah 1:7, "the Lord is good, a stronghold in the day of trouble; and he knows those who trust in him".NKJV  There is the stronghold of lies. Lies come from the father of lies, Satan, and they need to be broken down in order to make you free. In 2 Cor 10: it says to,... Knocked down the strongholds of human reasoning and to destroy false arguments…..
Protection or A Prison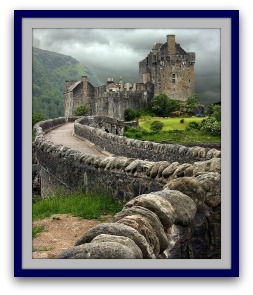 God uses pictures to help teach His people godly concepts. In this case He uses the picture of a physical stronghold. A physical stronghold was a towering huge thick wall or fortress fortified to keep invading armies from reaching the people. So it was built to keep the bad out the to protect the good inside.
But there is another way fortresses were used. It also could be built to hold someone inside as prisoner. A stronghold can be a place of safety or it can be a prison. It was made of stones cemented together with mortar. The stones represented an accumulation of ideas or beliefs.

The enemy can put many beliefs inside of you about yourself or others that are not true. But if you believe them they can affect your life in some dramatic ways. They can cause disorders inside of you like panic attacks. Panic attacks can cause you to become a prisoner in your own home. 
You  also could believe that no one liked you and everyone was against you. How would that make you feel? This might escalate to thoughts like,... " Why should I even live? I am just a bother to everyone." All of these kinds of things are very life altering and can affect everyone around you also. When you believe these things, the truth of God is being hidden from you. It's like you're in a prison and can't get out.


Stronghold
Effects on Emotional Wellness

Your emotional wellness depends on what kind of stronghold is in your mind. To believe lies can bring you anxiety, worry, despair, depression, shame, guilt, and other emotional stresses.
The fortified stronghold of truth brings freedom, safety, peace, love, joy, hope, excitement, exhilaration and other positive effects within your emotions.What you believe effects your soul, body and spirit.
God uses the word, ' stronghold', to give you a word picture of what is happening to you...
Imagine yourself in a stronghold of wrong beliefs or lies (of whatever kind), these lies are keeping you captive. Lets say you have had these false beliefs for a long time. You actually believe these lies and even if they make you miserable, you feel that's a norm for you. You may make an excuse for your misery by thinking to yourself,... 'At least I know what to expect.'or... 'I must be under Generational Curses.

One day an invading army comes and attacks your stronghold. You get upset, your "normal" is being disturbed. What you don't realize is the invading army has come to set you free. To give you a life of abundance that you have never known.
The invading army is the Holy Spirit coming with the Word of Truth. He wants to make you free. Why? Because God cares deeply about you. He loves you more than you ever have imagined. And when He sees an opportunity to make you free, He may attack your stronghold of lies. When the Word of God speaks are you willing to listen?  When you see this happening, don't fight it, embrace it.You will benefit greatly.

Jesus Christ the Living Word of God
To break down the strong-thoughts of false beliefs the "Truth" must be used which is the "Word of God". The Word of God is Jesus Himself. John 1:14 says, "And the Word became flesh and dwelt among us, and we beheld His glory, the glory as of the only begotten of the Father, full of grace and truth." NKJV
There are so many bound up like prisoners because of demonic lies. There is so much misery in peoples lives. This is not the will of God for you. There is a way out! The Word of God brings you Hope, earnest expectation of your impending freedom. You can live a life of freedom and abundance in Christ.
Don't stay in a stronghold of lies. Go to God and ask Him to deliver you. Lift up your personal situation to Him. It's okay if you feel the emotional pain, give that pain to God also. Ask Him to speak to your heart about your situation. Expect Him to answer you and He will.Then do what He tells you to do. If there is someone you need to forgive, be willing to let Jesus the Great forgiver do it for you and through you. Jesus can do the forgiving for you but He needs your permission to do so. Then wait, the peace of God will come.

Pray this Scripture.... Lord
Ps 142:7 Bring my soul out of prison, that I may praise Your name; The righteous shall surround me, For You shall deal bountifully with me."
Refuse to give up hope. Change locations from a prison of lies to become a prisoner of hope as God says in His Word Zech 9:12, "Return to the stronghold, you prisoners of hope. Change your stronghold from a prison to a place of safety. Even today I declare that I will restore double to you." NKJV. What ever the evil one has stolen from you, let God restore double to you by believing His Word.
Go after Him with all your heart, all that is in you and you will find Him. In Jesus is the answer to all your worries concerns and problems.
It's not just a cliché, Jesus is the answer. What I am speaking about here is the pure Gospel. Gospel means Good News. The good news is that Jesus has won the victory for us in every area of life. As we learn how to Apply it to our lives we will gain Victory! The Blood of Jesus has paid the price for everything concerning you and your life.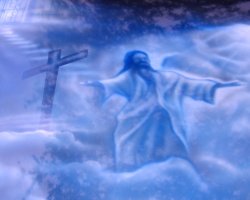 It's not a religion!
It's not a religion! It's a relationship with a living person. A real person who is alive and well. With the death and resurrection of Jesus Christ came victory for what ever you seek Him for. He is the mighty deliverer.
He is the One who comes to break down the strongholds that keeps you a prisoner of lies. He is the Word of God. With man it is impossible but all things are possible with God.
God is a loving Father to those who Believe on His Son and He cares deeply about all things that concern you. You are so important to God that He sent His only begotten Son to die in your place.
Don't listen to the lies of the enemy that tell you that you don't matter. He lies as he says, "who cares about you?" I'll tell you, Almighty God cares deeply for you, who else really matters?
As it is written, Ps 142:4-5 Look on my right hand and see, For there is no one who acknowledges me; Refuge has failed me; No one cares for my soul. I cried out to You, O Lord: I said, "You are my refuge, My portion in the land of the living." God Himself will be your treasure and you will be His child.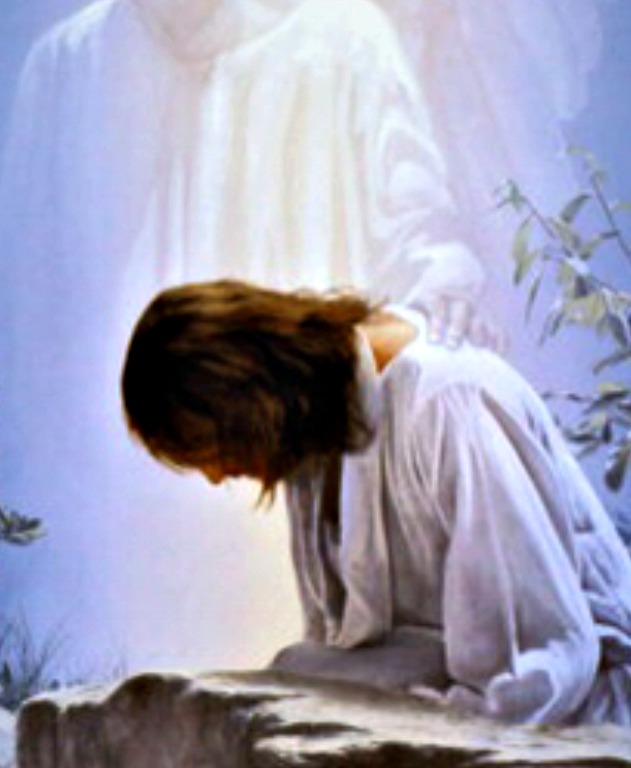 Prayer gives God Permission

A Prayer to God gives Him permission to intervene in your life.
*Ps 141:8 But my eyes are upon You, O God the Lord; In You I take refuge; Do not leave my soul destitute.
* Ps 86:4-5 Rejoice the soul of Your servant, For to You, O Lord, I lift up my soul. For You, Lord, are good, and ready to forgive,

God has great planes for you. He came that you might have life and have it more abundantly. As it is written in John 10:10-11, "The thief does not come except to steal, and to kill, and to destroy." (he is the enemy, the one who lies to you),
" I (Jesus said) have come that they may have life, and that they may have it more abundantly. "I am the good shepherd. The good shepherd gives His life for the sheep." NKJV
God inspired men wrote the Word of God as a love letter to you. From beginning to end it is for the purpose of revealing Jesus to you. The Holy Scriptures are a revelation of Jesus Christ. All the stories all the things written in the Word of God are pointing You to Jesus.
Hear truth as you read scriptures and let that Lord build for you a stronghold of truth and safety;
Believe Bible Verses;
Prov 21:21 Whoever guards his mouth and tongue Keeps his soul from troubles. NKJV Watch your words and hold your tongue; you'll save yourself a lot of grief. You know their names — Brash, Impudent, Blasphemer — intemperate hotheads, every one. (from Prov 21:23-24 THE MESSAGE: The Bible)
As God says through the apostle Paul ; "We are human, but we don't wage war as humans do. We use God's mighty weapons, not worldly weapons, to knock down the strongholds of human reasoning and to destroy false arguments." 2 Cor 10:3-5, New Living Translation
Paul continues with instruction as he says, "casting down arguments and every high thing that exalts itself against the knowledge of God, bringing every thought into captivity to the obedience of Christ, " 2 Cor 10:5-6. There is freedom and glorious victory found the Bible.
"But from there you will seek the Lord your God, and you will find Him if you seek Him with all your heart and with all your soul." Deut 4:29-30 "The Lord is my rock and my fortress and my deliverer; My God, my strength, in whom I will trust; My shield and the horn of my salvation, my stronghold. "Ps 18:2 NKJV
Go To Jesus Himself- Experience God for Yourself.
Beloved, I wish above all things that thou mayest prosper and be in health, even as thy soul prospereth. 3John 1:2 KJV
Depression – A Christian Perspective
Christian Healing Your God given Right

Back To GodsWill-Wellness- Home Page - From A Stronghold
If you liked this page, go ahead, share it with others...

(Search results have targeted ads from Google not from this site.)
Search This Site with this Tool...
GodsWill-Wellness Site Search Tool:
Custom Search