Tithing
 (Ten Percent of Increase)

Tithing started with (Abram) called Father Abraham.

Out of thankfulness and Love for his God, Abram gave tithes to Melchizedek who brought out bread and wine; he was the priest of God most high.  Abraham purposed in his heart to give 10% of his increase, and so began Tithing. Gen 14:18, Heb 6:20.
Promises were given to Abram. I will make you a great nation I will bless you and make your name great; and "In you all the nations shall be blessed." After these things the word of the Lord came to Abraham in the vision, saying, "do not be afraid, Abraham. I am your shield, your exceedingly great reward." And.. Count the stars if you are able,...so shall your descendants be. Gen15:1+5
Abram believed the Lord, and God accounted it to him for righteousness. God so greatly blessed him that even today we speak of the "Blessings of Abraham".
A Key to unlocking the blessings... Believe God
Old Covenant  VS
New Covenant
You cannot mix together the Old Covenant that was made between Moses and Israel with the New Covenant made between Jesus and Father God. They are nothing alike.
But Abraham gave tithes of all his substance four hundred years before Moses received the Law. Abraham is known for his Faith in God. The Grace of God was on Abraham's life.
Under the Old Covenant, under the Law, Malacki 3:8-12 teaches that If you gave to God you would get blessings. If you did not tithe, you robbed God and are under a curse. For many, tithing is misunderstood. When you understand New Covenant giving and make it a lifestyle it becomes vital for your abundance and prosperity.
Tithing is not an obligation, it is not a debt. Like some bill you don't have to "Pay your tithe."  You will not be cursed. That is an Old Covenant law and motivation. Under the New Covenant Jesus bore our curses.Galatians 3:13 and you are NOT cursed if you don't tithe.

Your stupid if you don't, but you won't be cursed.

And the Scripture, Foreseeing that God would justify the Gentiles by faith, preached the gospel to Abraham beforehand, saying, "In you all the nations shall be blessed." So then those who are of faith are blessed with believing Abraham for as many as are of the works of the law are under the curse; Gal 3:8,9,10
Galatians 3:13 Christ has redeemed us from the curse of the law, having become a curse for us ...

New Covenant "Tithing"
God's curse has been removed and you don't have to give grudgingly and out of necessity. Scripture explains New Covenant giving; you ought to give as you propose in your heart.
2 Corinthians 9 :7 so let each one give as he proposes in his heart, not grudgingly or of necessity; for God loves a cheerful giver.
God does not need your money, But it is of great benefit to you to give to God as much as possible.There is a natural law in nature called seed-time and harvest if you want a harvest you need to plant seed. It is for our good to plant seed into good ground,  the kingdom of God.
You can choose how much you want to give, like a farmer who plants in his field. If the farmer wants a large crop he must plant many seeds. How large his harvest is, depends upon how many seeds he plants. A wise farmer will plant as many as he is able and as increase is harvested, will plant more.

God wants you to prosper abundantly but the choice really is yours, as it is written... 2 Corinthians 9:6+7 but this I say: he who sows sparingly will also reap sparingly, and he who sows bountifully will also reap bountifully. So let each one give as he proposes in his heart, not grudgingly or of necessity; for God loves a cheerful giver.

Grace for Abundance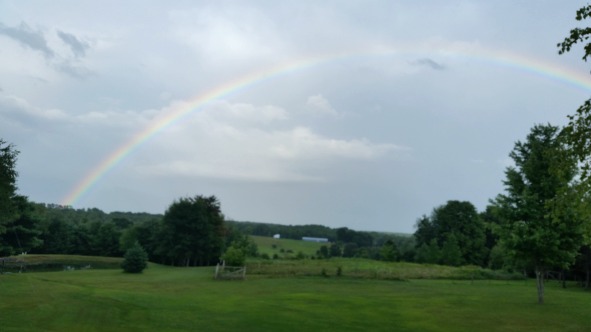 2 Corinthians 9: 8 and God is able to make all grace abound toward you, that you, always having all sufficiency in all things, may have an abundance for every good work. 
God is able to supply us with all the things that we need to live with all sufficiency, He wants to give us an abundance, more than enough, so that we will have the means to do every good work that he tells us to do.
You cannot bless others unless you first are blessed.
3 John :2 beloved, I pray that you may prosper in all things and be in health, just as your soul prospers.

God's will ; to prosper and be in health even as our soul prospers...   Our soul is our mind, will, and emotions. What have we decided in our mind?  What do we want to do in our will?  And how do we feel about it in our emotions?  (our emotions tell us what we really believe about a thing.)
If you choose to believe God, like Abraham did, God will even supply the seed you need to sow and begin the process, and God Himself will multiply it.

2 Corinthians 9:10 now may He who supplies seed to the sower, and bread for food, supply and multiply the seed you have sown and increase the fruits of your righteousness,


In context 2 Corinthians chapters 8 and chapter 9 God speaks to us about money/giving. God wants for us to have all sufficiency in all things that we may have an abundance,... this is His will for us. 
God gives us a key to the kingdom. He shows how the Kingdom of God works, how to obtain the promises through sowing seed and letting your wealth grow.
Giving as an Investment
Some look at giving like an investment. In order to be willing to invest money, one needs to have trust in that investment. The difference between a worldly investment and giving to God is, the worldly investment has some risk.
With God there is no risk.
When you believe God you have finally found that no risk investment that is not available in the natural world.
When you give for the wrong reasons there is little blessing.It's more important Why you give than how much you give
It's all about your heart condition.
Remember the story of the widow who gave two mites which is equal to about half a penny, yet Jesus noticed her, her heart was right. She gave more then all of the rich people because she gave out of her poverty all that she could. Mat12:41

But seek ye first the Kingdom of God and all these things shall be added to you. The Kingdom of God is within you. Luke 12:31 +17:21

Hebrews 7:19 For the law made nothing perfect; on the other hand, there is the bringing in of a better hope, through which we draw near to God.
Draw near to God....
Ask Him about your finances and how much you can give.
Don't look back, Believe God.

---
More scriptures; Gen 14:20, Ps112:3, Ps115:14, 1Cor2:12, Isa55:8, Ps115:16,

Other Scripture references: Jas2:20, Heb 11:33, 2Pet 1:4, Eph 3:20,        Matt 6:31-33

awmi.net Andrew Wommack Ministries

Prosperity, Rely on God The Love of Money

Bible Verses About Generational Curses

About This Site

Back To Biblical Prosperity From Tithing

Back To Home Page - GodsWill-wellness.com -

If you liked this page, go ahead, share it with others...

(Search results have targeted ads from Google not from this site.)
Search This Site with this Tool...
GodsWill-Wellness Site Search Tool:
Custom Search