Sin and Poverty
A Generational Curse
Sin brought poverty into being. There were no generational curses in the beginning. Adam and Eve worked in the garden and had abundance and prosperity. They had a wonderful life in the garden and all their needs were met.
After sin came into the world Adam had to work hard by the sweat of his brow in order to barely get by. Does that sound familiar?  Real poverty is much worse than most who live in the West would ever see.  But what we do see is a scarcity mentality that many were raise to believe.
That is; Must work hard and live paycheck to paycheck.
In many families that's just the way it's always been and always will be... Not so. Jesus broke the generational curse with His blood!
Now the only weapon the devil has is deception. If he can convince you that you are still under a curse that lie can keep you bound.
Know who you are in Christ. God owns the world and if He is your Father than the world is your inheritance as a joint heir with Jesus the Son of God.
As it is written in Gal 4:6-7 "And because you are sons, God has sent forth the Spirit of His Son into your hearts, crying out, "Abba, Father!" Therefore you are no longer a slave but a son, and if a son, then an heir of God through Christ." NKJV
Believe the Word of Truth. Jesus said in John 10:10 " I have come that they may have life, and that they may have it more abundantly." NKJV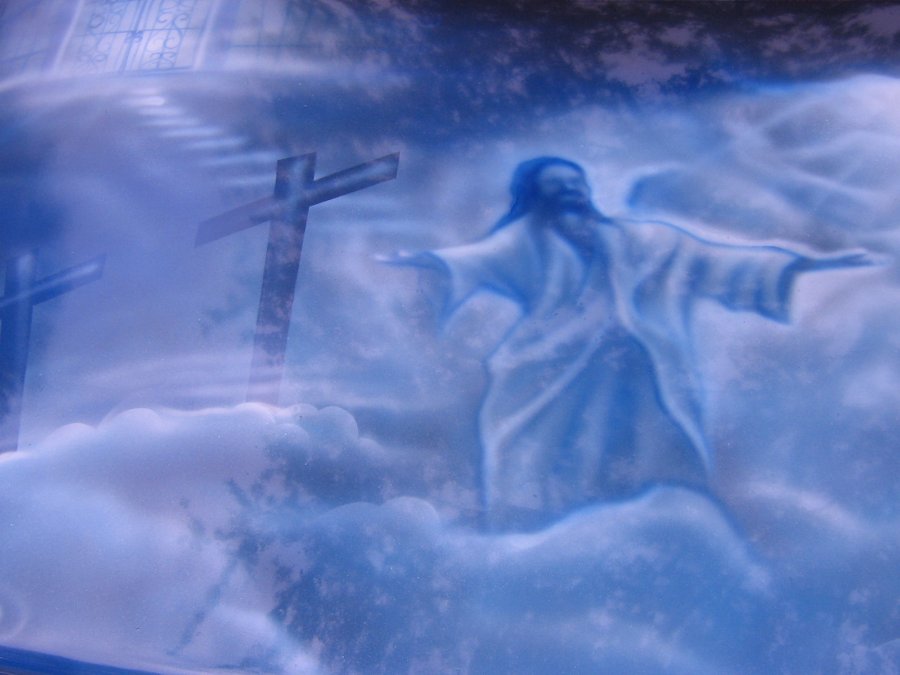 Bible Verses
King Jesus became poor for You

Just as Jesus died to pay the penalty for your sin so to Jesus became poor that you could become rich.
2 Cor 8:9 says, "For you know the grace of our Lord Jesus Christ, that though He was rich, yet for your sakes He became poor, that you through His poverty might become rich." NKJV Jesus broke the generational curses. Because of His Grace we are now able to lay hold of the many blessings that God has for us.
"Through His poverty you might become rich"... It is God that has done the work for us. It is not by our own works. It is Grace that provides the riches. So you can love God who is "The Greatest Blessing" and the giver of all blessings. Keeping this in mind prevents the love of money, the blessing, and promotes the love of God.
He wants you to have an abundant life here and now. When you begin to understand the Grace of God that has been poured out on you you get a changed attitude. You automatically become more generous. You find yourself wanting to give more not out of necessity but out of a cheerful heart knowing that God supplies a fresh supply for you everyday through Grace.
Renew your mind with the Word of God. Read more: prosperity vs poverty if you are willing to seek more knowledge of God. Also be encouraged to study Gods Amazing Grace. There is MUCH More to understand about Grace than most Christians realize.

poverty wasn't God's plan

God never intended for His children to live in poverty and lack even more than you want your children to live that way. The children King Jesus are not to be the "scourge of society", they were not meant to be poor. They are to be wealthy enough to give joyfully to help others in need and have enough left over to leave an inheritance for your grandchildren. Prov.13:22.
It is abundantly clear in the Word of God that God's will for you is that you prosper. Poverty is not part of the plan of God.

Deut 8:18 And you shall remember the Lord your God, for it is He who gives you power to get wealth, that He may establish His covenant. NKJV
Eph 3:20-21 Now to Him who is able to do exceedingly abundantly above all that we ask or think, according to the power that works in us, to Him be glory in the church by Christ Jesus to all generations, forever and ever. Amen. NKJV
God has given us great and mighty promises in His Word.
There is so much more to learn about this subject. Gain a solid base of the Word of God on which to launch your freedom from. If you are willing to press into God and seek out Truth who is Jesus who is Grace you will renew your mind. Renewing your mind with God's Truth will heal.
In the original Greek language of the Bible
Grace and Truth is used as a singular verb.
In other words   "Grace and Truth"   IS ONE Thing. 

Grace and Truth will make you free
from poverty and all generational curses.
If you seek God with all your heart you will find Him.
Hebrew Language

Hebrew is the Native language of the Jews and the Bible. It is the language Jesus Spoke. God speaks clearly to those who have eyes to see. Secrets can be revealed through Ancient Hebrew.
The Hebrew word for 'curse' is made up of four Hebrew letters. Each Hebrew letter has a corresponding number and also a corresponding picture. It reads from left to right.
The first letter is the picture of the back of the head. The next two letters are the same, they denote learning or teaching. The last letter is the picture of the strong hand or open hand, it is also the number five both denote Grace...
What we can see in the letters is a word picture. In the word 'curse' itself, though the Hebrew word picture....   if you turn your head away from learning about Grace you will end up with a curse. So... how you break the cure is LEARN LEARN LEARN ABOUT GRACE.
Learn all you can about Grace. Don't assume you already know about it. There is so much More! Grow in Grace and you will realize poverty is just one of the generational curses that are broken.
More Bible Verses:
The Law Brings a Curse
Gal 3:10-11
For as many as are of the works of the law are under the curse; for it is written, "Cursed is everyone who does not continue in all things which are written in the book of the law, to do them."  11 But that no one is justified by the law in the sight of God is evident, for "the just shall live by faith."NKJV

Gal 3:13-14
Christ has redeemed us from the curse of the law, having become a curse for us (for it is written, "Cursed is everyone who hangs on a tree"), 14 that the blessing of Abraham might come upon the Gentiles in Christ Jesus, that we might receive the promise of the Spirit through faith. NKJV


Gal 4:4-5
4 But when the fullness of the time had come, God sent forth His Son, born of a woman, born under the law, 5 to redeem those who were under the law, that we might receive the adoption as sons. NKJV

Gal 4:6-7
And because you are sons, God has sent forth the Spirit of His Son into your hearts, crying out,  "Abba, Father!" 7 Therefore you are no longer a slave but a son, and if a son, then an heir of God through Christ. NKJV

Gal 5:18
18 But if you are led by the Spirit, you are not under the law. NKJV
Gal 5:22-23
 But the fruit of the Spirit is love, joy, peace, a quiet mind, kind acts, well-doing, faith, 23  Gentle behaviour, control over desires: against such there is no law.


3 John 2
Beloved, I wish above all things that thou mayest prosper and be in health, even as thy soul prospereth. KJV
Angel Messenger
You Must be Born Again - Forgiven

Back To Godswill-wellness Home Page from Generational Curses

If you liked this page, go ahead, share it with others...

(Search results have targeted ads from Google not from this site.)
Search This Site with this Tool...
GodsWill-Wellness Site Search Tool:
Custom Search