The Kingdom of God:

Abundance-and-Prosperity
The abundance-and-prosperity of God are the results of putting to work His principles. When these principles and laws are followed, they produce predictable results. The predictable results of planting seeds would be to reap whatever you sow.The law of seed time and harvest is a law of multiplication. It's a natural law God put in place that works automatically.
A lack of knowledge about abundance-and-prosperity can cause poverty. Economic prosperity or lack thereof can affect your health and wellness in mind, body, and spirit. Financial Stress affects your mind and emotions, including fear and worry. Stress unchecked is hard on the whole body. Because of a lack of understanding, some people blame their poverty on God. This, in turn, will affect their spiritual wellness as well.
God's Word teaches how to produce abundance-and-prosperity. As a Christian, you have the promises of God to guide you. Based on the authority of the Word of God, you can find out what God's will is for you and how scriptures can walk you out of lack into more than enough.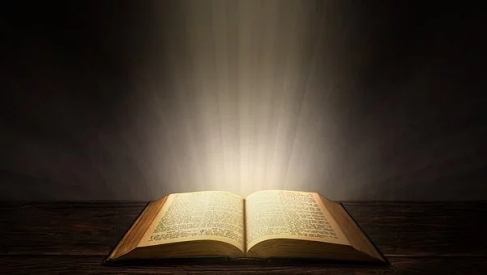 Over Come Lack
God demonstrates this principle as Jesus teaches His disciples how to overcome lack. In Luke 9:2-3, "He (Jesus) sent them to preach the kingdom of God and to heal the sick. And He said to them, "Take nothing for the journey, neither staffs nor bag nor bread nor money; and do not have two tunics apiece." NKJV
The disciples went on a journey and took with them no provisions. What happened to them? In Luke 22:35, we find the answer... And He (Jesus) said to them, "When I sent you without money bag, knapsack, and sandals, did you lack anything?" So they said, "Nothing." NKJV
The disciples were put in a position by Jesus where they had to trust God to take care of every need, and they watched as God provided for them. They learned a valuable lesson;...' Wholeheartedly lean on God alone, and you will lack nothing. All your needs will be satisfied.'
Sometimes God may put you in a position where you must lean on Him alone. Don't be afraid if this should happen. Keep your eyes firmly fixed on Him, and He will lead you through it. It's an opportunity for you to grow in your faith. You will be able to see and experience the hand of God working for you.
God has given each one of us the measure of faith. It's inside of you even now. Exercise it, and it will grow. But without faith, it is impossible to please Him, for he who comes to God must believe that He is and that He is a rewarder of those who diligently seek Him. Hebrews 11:5 NKJV.
A Monumental Principle

Relying on God alone is a monumental principle of the Kingdom of God. It can be applied to every area of your life. It is the first thing that must be understood for success. You will flourish when you learn to rely on Jesus to produce fruit in your life.
Faith is the currency of the Kingdom of God. It is how you receive everything from God. God is where your ideas will come from. He will guide you as you develop those ideas into ways of abundance-and-prosperity. Be open to new ideas as you trust God to guide you.
The disciples were willing to trust Jesus and do as He said. When God tells you to do something, He takes the responsibility to provide for it - they took no provisions with them. As they trusted God, they realized that all you need is God. For out of God flows all your supply. They had good success as they did the Father's will - even the devils were subject to them.
Can a Little Make

Abundance-and-Prosperity
?
The principles of the kingdom of God may not make sense to the natural mind. But God can change bad situations into something discernibly good.
How can little add up to more than enough when you have so little to start?
In all four Gospels, a miracle is recorded when Jesus asks the Father to bless five barley loaves and two small fish. When the Father blessed it, a multiplication happened so great that it fed five thousand men plus women and children.
They had eaten until they were all full. Then leftover fragments were gathered together, and twelve baskets were filled. So little became so much! Nothing is impossible with God. Natural laws must give way to the laws of the kingdom of God.
If you give something away, you would naturally anticipate having a loss. But in the Kingdom of God, it's just the opposite. It IS more blessed to give than receive.
You could say it this way;
It is more "profitable" to give than to receive.
This truth is why God said, "Give, and it will be given to you: good measure, pressed down, shaken together, and running over will be put into your bosom." Abundance-and -prosperity! God WANTS to bless you so you can be a blessing to others which in turn blesses you... It's like a perpetual circle.
The Kingdom of God Works
The principles of the Kingdom of God are trustworthy, and they will work for whoever works them. The opposite principles are practiced in the world. The world system is full of greed, stealing, and ungodliness. And the fruit that is produced is corruption, lack, with no satisfaction.
In the world, to give something away causes you to lose something but in the kingdom of heaven, to give something away causes you to gain something more.(Did I see a light bulb go on over your head? lol) It truly IS more blessed to give than receive! It's not just the good feeling you get when you cheerfully give, but it pays dividends automatically.
God continues teaching in Luke,..." With the same measure you use, it will be measured back to you." Luke 6:38 NKJV
If what you have is not enough, it's not for your need; it's your seed. Plant it in good ground, and it will bring forth a harvest automatically that will be more than enough to meet your needs. For the Gospel's sake, if you are a blessing to someone else, it will be multiplied back to you.
To be Rewarded,

Must you Wait for Heaven?

Mark 10: 29, It is written," So Jesus answered and said, "Assuredly, I say to you, there is no one who has left house or brothers or sisters or father or mother or wife or children or lands, for My sake and the gospel's, who shall not receive a hundredfold, now in this time — houses and brothers and sisters and mothers and children and lands, with persecutions — and in the age to come, eternal life.
God wants to reward you with abundance-and-prosperity in the here and now and in the life hereafter. God warns us we will have persecutions here, but the things we go through are only training exercises.
Read it (the promises of God in His Word), speak it, BELIEVE it, and watch your Faith bring it to pass. Training is good. With patience, we shall receive all the promises of God, including abundance-and-prosperity for they are YES and Amen (So Be It.)
God wants us all to enjoy all aspects of the abundant-and-prosperous life. The best is a life that is living and walking daily with God Himself. Jesus said, "I have come that they may have life and may have it more abundantly." John 10:10
In the Old Covenant under the Law, if you could keep the Law, it would result in a blessing, abundance-and-prosperity for you, although it was a work of the flesh. Those who obeyed the Law could receive wages, so to speak. It was a covenant, a legal contract with God.
But now, in the New Covenant under Grace, we have even better promises. Under Grace, we are Blessed even when we don't deserve it. Jesus has kept the Law flawlessly for us. When we love Jesus, we receive Him as our Lord. We give ourselves to Him, and He makes us co-heirs with Him. And we receive His righteousness by Grace. In Jesus, we are covered by His blood and receive His robe of righteousness.
Jesus is the Greatest Gift ever offered to you, don't wait; receive Jesus as your Savior now. Give Him your life, and He will give you His life eternal. He wants you to learn of Him, so He can pour out all His favor, including abundance-and-prosperity.
Third John 1:2
Angel Messenger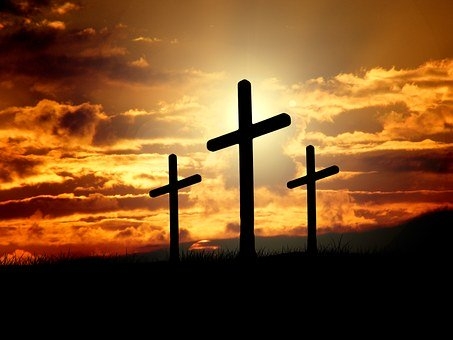 Jesus Paid a High Price for Us
Which

Included

Our
Abundance-and-Prosperity
2 Corinthians 8:9

Learn more about abundance and prosperity..
Prosperity Vs Poverty and The Rich Man
Back To Biblical Prosperity More than Enough from Abundance-and-prosperity

Back To Godswill-wellness Home Page from Abundance and Prosperity
If you liked this page, go ahead, share it with others...

(Search results have targeted ads from Google not from this site.)
Search This Site with this Tool...
GodsWill-Wellness Site Search Tool:
Custom Search